Send Curriculum Administrator – Springboard
North Hertfordshire College
East of England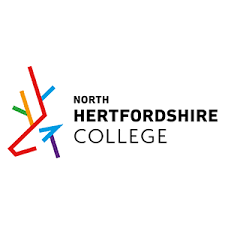 Send Curriculum Administrator – Springboard
Salary: £9,360 – £11,440 = 0.52 Fraction Basic, Plus Pension and Performance-Related Pay
(Fte Salary Range = £18-£22k)
25hrs/Week (5hrs A Day Monday-Friday) and 34 working weeks + Holiday. Plus Pension and Performance-Related Pay
Location: Letchworth and Working Across Group Sites in North Herts
Hart Learning & Development may have the perfect opportunity for you if:
You are an experienced Administrator (minimum of 2 years)
You would like to work in the education industry
You would like to work for a progressive and growing organisation
who we are
North Hertfordshire College (NHC) is a further education college with over 8,000 students across a wide range of curriculum areas.
Everything we do at NHC is about helping students to achieve what they want to be in life.  That means helping them to develop both the knowledge and skills they need to progress in their chosen occupational area, and the employability skills that we know employers require of young people when they enter the world of work.
NHC is part of the Hart Learning Group which also includes Hart Learning & Development, a progressive learning and development business that helps business clients of all sizes to engage with emerging talent, and the Hart Schools Trust – a burgeoning multi-academy trust which sponsors a small number of schools in our local community.
We are currently working towards an ambitious five-year strategy.  We want NHC to be Outstanding by 2022. To realise our strategy, we need the best people around.  We're building an amazing team, all of whom share our passion, pace and commitment to helping our students achieve what they want to be in life.
JOB PURPOSE
To provide comprehensive administration support for our specialist Springboard department (SEND) which was graded outstanding by Ofsted in November 2017. The Springboard programme is delivered at two self-contained centres, with one team in Letchworth and another at Watford. This post will be based at the college's provision in Letchworth and support both this and our Watford centre.
Springboard is a full-time personalised therapeutic learning programme for young people, aged 16-24, who require additional support before progressing to a mainstream course or employment. Many of our students have a diagnosis or traits of high functioning Autistic Spectrum Disorder and the associated emotional, behavioural and mental health needs.
Our aim is to prepare our students for adulthood by equipping them with a range of, independent living and employability skills, in order to access higher level programmes or employment. For further information, please refer to the Springboard page on the NHC website.
benefits
Basic Salary range £9,360 – £11,440 = 0.52 Fraction (FTE salary range = £18k – £22k)
Contributory Pensions Scheme.
Participations in the Group's performance related pay scheme (PRP).
roles and responsibility
First point of contact for student / parent queries.
Provide comprehensive administrative support for the department including the Letchworth and Watford centres.
Update course profiles on website and coordinate recruitment activities.
Diary and meeting management including minute taking and action trackers.
Support with setting up EHCP reviews and completing provider offers.
Monitor student information including SMART targets and attendance.
Support curriculum teams by checking learning aims are accurate at key points in the year.
Liaise with exams to ensure student registration, invigilation arrangements, and exam support needs are met as required.
Ensure curriculum events are effectively organised, whilst appropriately promoting throughout the year.
Ensure that appropriate records are kept, in accordance with College and external bodies' requirements.
PERSON SPECIFICATION
A track record of assisting a range of projects, events and providing exceptional customer service within a further education environment.
An ability to implement a range of tasks and plans their workload to optimise efficiency and
Strong communicator, who demonstrates exceptional customer service in dealings with internal and external customers.
Disciplined and conscientious employee who recognises flaws in existing process and identifies improvement.
Effective communicator who achieves agreements through open and logical discussion.
Good communication, written and verbal and proficient in using a variety of IT packages.
Level 2 qualifications in Maths & English and relevant professional qualifications.
To apply