Success Coach – Sport and Public Services
North Hertfordshire College
South East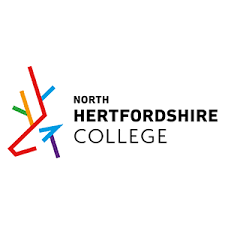 SUCCESS COACH – SPORT AND PUBLIC SERVICES
SALARY: £20.5K – £25K, PLUS PENSION AND PERFORMANCE-RELATED PAY
FIXED TERM CONTRACT FOR 6 MONTHS
LOCATION: HITCHIN AND WORKING ACROSS GROUP SITES IN NORTH HERTS
We are looking for an outstanding Sport and Public Services Success Coach who is motivated and committed to the success of their students. You will engage with students in a way that inspires them to be successful in their chosen subject through mentoring, coaching and delivering development sessions.
JOB PURPOSE
You will mentor, coach and deliver development sessions to students within the college, inspiring them to achieve their potential and progress onto an apprenticeship, into employment or further study.
BENEFITS
Salary £20.5K – £25K
Teachers' Pension Scheme
Participation in the Group's performance related pay scheme.
ROLE AND RESPONSIBILITIES
Be actively involved in and support the promotion of courses and the recruitment and enrolment of students.
Contribute to the development and formative assessment of learners to ensure that learning meets individual needs.
Maintain a safe learning environment by supporting students in understanding how to keep themselves, and others, safe and notifying management of any risks.
Promote the fundamental British values of democracy; the rule of law; individual liberty; the mutual respect and tolerance of those with different faiths and beliefs.
Promote and hold high expectations of all students and what they can achieve.
Inspire students and develop their positive attitudes towards learning, identifying any barriers and supporting them to overcome these.
Support students with setting, achieving and tracking short, medium and long term goals and targets that support their progression, development of skills and improvement of their academic work.
Deliver outstanding learning as part of the College's tutorial system, using creative learning strategies and research activities that will inspire and engage students to reach their full potential.
Champion students' achievement of maths and English.
Provide students with pastoral support.
Liaise with student support functions, external agencies and parents/carers to ensure that students make good or better progress.
Support course teams with the administration of work experience activity.
Communicate with colleagues and work as part of a team to provide holistic learning programmes.
Participate in, and drive your own, development activity including achievement of the Award in Education and Training (AET).
PERSON SPECIFICATION
Experience in coaching and/or of mentoring, young people.
A passion for education and training.
Ability to creatively inspire and engage students to achieve their full potential.
A desire to achieve outstanding results and create a culture that will contribute to the Group strategy.
GCSE A*-C or equivalent in maths and English.
IT literate.
Hold, or work towards, the Award in Education and Training (AET)
WHO WE ARE
North Hertfordshire College (NHC) is a further education college with over 2,000 full time students in the full range of sector areas.
Everything we do at NHC is about helping students get where they want to be in life.  That means helping them to develop both the knowledge and skills they need to progress in their chosen occupational area, and the employability skills that we know employers expect of young people when they enter the world of work.
NHC is part of the Hart Learning Group which also includes Hart L&D, a progressive learning and development business that helps business clients of all sizes to engage with emerging talent, and the Hart Schools Trust – a burgeoning multi-academy trust which sponsors a small number of schools in our local community.
By 2023, we want to be known as an exceptional place to study, where we provide students with an inspiring curriculum that develops the skills, knowledge and behaviours they need to be successful in their lives and future careers.
We will help provide a skilled workforce that powers the regional economy and meets the current and future needs of employers.
We will be a valued and visible part of our community, making a positive contribution and working with a diverse range of community organisations to improve the lives of residents.