MIS Consultants
Further Education Partnership
Nationwide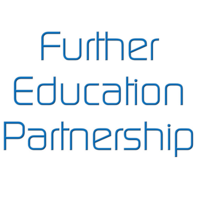 Location: Nationwide
Job Role: Consultant
Organisation Type: Support Services for Education
Organisation: Provider of Consultancy and Interim services
Contract Type: Full-time, Freelance, associate
Subject Area: MIS, Management Information, Funding, Data.
Contract Term: Full-time or Associate contract (typically 3 months)
Salary Description: Competitive day rates
The Further Education Partnership provide high quality consultancy and interim services for FE / HE colleges, Universities, 6th Forms, Academies and Training providers. We are an established company offering highly competitive solutions in consultancy and interim services. Founded by reputable and very experienced consultants, our expanding team now operate nationally and we continue to build on our excellent reputation, as specialists in this field, with contracts being extended, testament to the quality of support being provided.
We are looking to recruit both full-time and associate MIS consultants. With considerable experience in the post-16 education environment (FE, HE and Training) it is essential to have a comprehensive understanding of funding methodologies, statutory returns, audit and inspection requirements and MIS processes. Additionally it would be desirable to have highly developed technical skills in MIS software SQL/Azure, C++, report-writing, VLE (e.g. Moodle/Canvas), data migration, dashboard design and creation. You should be prepared to travel widely and also be able to use a variety of remote working tools, establishing and maintaining timely and effective communication with clients.
These roles are for experienced individuals who are at the top of their game and who have already built a successful career within the FE Sector in resolving problems and managing people effectively. This experience, skill and knowledge is not readily acquired.
A balance of analytic, empathetic and communication skills are required to succeed in this challenging, yet rewarding environment. Clients will have high expectations, but you will gain immense satisfaction in bringing your experience to bear and achieving the desired outcomes, as well as earning a competitive salary or very competitive day rates.
If you are an experienced MIS director or manager or consultant, we would like to hear from you. With over 80 combined years in the sector, we have a strong network of contacts who trust our judgement. We are particularly adept at understanding the client requirement and placing the best consultants to achieve the best outcomes. If you have a strong track record, then we'd be happy to hear from you.
The Post
To provide MIS consultancy or interim services to a range of providers in the post 16 education sector, including FE and HE colleges, training providers, academies and awarding organizations. The role involves the provision of high quality, professional services to clients and therefore requires excellent fostering, building and maintenance of good working relationships with clients and co-workers.
The Person
Applicants need to be proficient at planning and organising their own work and the work of others, to ensure required outcomes are achieved. You need to be confident in developing trust and positive working relationships, often supporting and encouraging change to improve outcomes. You should demonstrate clear and confident communication skills, sharing and implementing good practice to enable others to deliver high standards of service. It is essential to have a comprehensive understanding of funding methodologies, statutory returns, audit / inspection requirements and MIS processes. Additionally desirable to have technical skills in a range of MIS software, SQL/Azure, C++, VLE (e.g. Moodle/Canvas, data migration, report-writing and dashboard design and creation.As an individual you will be committed to safeguarding and promoting the welfare of children, young people and vulnerable adults.
How to Apply
In the first instance, we are happy to have informal and/or confidential discussions with established consultants or individuals interested in changing the next career step. Upload your CV and contact details to the FE Weeks jobsite or alternatively, send your CV and brief resumé to the email shown below.
Closing Date: Thursday 17th December 2020
Informal interviews: Throughout January 2021
Contact Details: Further Education Partnership
Contact: Mike Craddock
Email: mike.craddock@furthereducationpartnership.com