0.8 Fixed Term Lecturer in Sport and Public Services
Kirklees College
Yorkshire - Huddersfield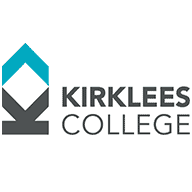 Location: Huddersfield
Salary: £19,677 – £26,397 (FTE £24,597-£32,997)
Closing Date: Monday 13 December 2021 12.00pm (midday)
Temporary contract till 31st July 2023.
Please note due to College closure between 18th December 2021 and 3rd January 2022 inclusive, any queries regarding the vacancy and shortlisting will be answered outside of these dates.
 29.6 hours per week, 52 weeks per year
Kirklees College is a large and successful FE college which was rated Good following our last Ofsted inspection. Learners achieve high levels of success due to the quality and commitment of our teaching staff, with students benefitting greatly from their vocational and professional expertise.
We are now seeking a talented and enthusiastic individual to join the Sport and Public Services department to deliver outstanding teaching and learning sessions to a wide range of students, including adults, 16-18 year olds, and those studying introductory courses at community venues.
The Sport and Public Services department offers a broad range of qualifications relevant to both sectors. To enhance the student experience, there are established partnerships with the army, police, and fire services, and with a wide range of sport providers. Students are encouraged to take part in a wide variety of trips, residentials, and international education training projects in such locations as Sicily, Sweden, Martinique and Valencia. The team is highly supportive to new members of staff, and there are excellent opportunities for continuous professional development.
The department is looking to recruit a teacher with the ability to enthuse, motivate and inspire every learner. Outstanding organisational skills, the ability to work autonomously and be an excellent communicator are key competencies required by this job. We have a flexible staffing structure but we would welcome applications from individuals from either a military or police background.
The qualifications necessary for this role are a degree in a relevant subject, a post-graduate teaching qualification, and a minimum of Level 2 qualifications in literacy and numeracy (e.g. GCSE English and Maths at grade A*-C).
As a learning organisation and as part of our commitment to your continued professional development we may require you to complete an apprenticeship standard or framework that relates to this opportunity.
If you have supplied an e-mail address, should you be shortlisted for interview, we will contact you via your e-mail address.
If you have any queries about this post please e-mail hrenquiry@kirkleescollege.ac.uk
Kirklees College is committed to safeguarding and promoting the welfare of children, young people and vulnerable adults and expects all staff and volunteers to share this commitment. As a College we are committed to Equality, Diversity & Inclusion and welcome applications from all sections of the community.