Lecturer – Games Animation
RNN Group
Yorkshire - Rotherham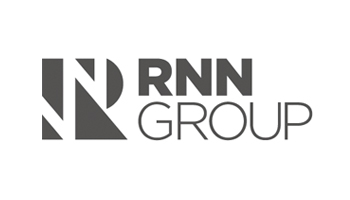 Lecturer – Games Animation
Part time (22.5 hours per week, 52 weeks per year)
Permanent
Salary; Up to £27,663 per annum (depending on experience and qualification)
Location; Rotherham College, Rotherham
Are you looking for an opportunity to kickstart your career?
We have an exciting opportunity for an experienced Lecturer to join our team, or you may be an industry professional who wants a change of career to work with us in Digital Technologies, Internet and Computing at Rotherham College.
The role of a Lecturer is to deliver on a range of programmes, equipping our students with skills for their future through outstanding education and training and inspiring students to achieve their potential. In this curriculum area we deliver a broad spectrum of qualifications across all the specialisms including BTEC's in both Games Design and Animation, Foundation degree in Games Design and an Access course.
Working with a supportive team including leadership from our Curriculum Manager and Curriculum Team Leaders, and working alongside other lecturers you will be a part of something special. This established team of education professionals deliver engaging practical and theory lessons for levels 1 to 6 study programmes at Rotherham College and HE qualifications at our new state of the art University Centre Rotherham.
In this role you will be responsible for delivering on subjects such as game development using but not limited to Unreal and Construct games engines, sound design, game testing, HCI's and critical approaches in the games industry.
As a Lecturer you will deliver up to 900hrs (Pro rata) of teaching each year, completing the relevant preparation and marking that supports this, and setting SMART targets to enable students to reach their potential. We operate a blended delivery model, so experience of online delivery is essential.
We are working towards delivering Level 3 qualifications as part of the government upskilling 'white paper'. There is a predicted 26% increase in IT jobs in the Sheffield City Region and we are working collaboratively across the region to achieve this and this role is crucial in helping the local economy grow.
Have you got what it takes to be successful?
In this role industry experience is essential as well as delivery on game engines, games mechanics, games theory and sound design. You should have experience at teaching to a range of level's and be able to give our students an enriching experience from day one.
You will have a teaching qualification (or be willing to work towards) and level 2 literacy and numeracy as well as a professional/vocational qualification in Games Design and Digital Technologies.
You will be able to work collaboratively with colleagues in this area and across other subjects. You will have good contacts with industry professionals and can work with them effectively to shape our future curriculum as well as providing excellent opportunities for our students to gain first-hand experience in this key growth area.
Our excellent benefits and rewards package:
Access to teacher pension
Up to 50 days annual leave per year
Access to our gyms, restaurants and salons
Staff health & wellbeing and benefits schemes including in-house Occupational Health service
Full, part time and flexible working hours available in many roles
Remote working opportunities for some roles
Parking available at all of our sites
Fantastic career development opportunities including funding for teacher training, apprenticeships and various other industry recognised qualifications
Striving for Excellence!
RNN Group's main goal is to be an 'outstanding' education and training provider and this is at the heart of everything that we do. To help us achieve this we are looking to recruit highly motivated, innovative and dynamic individuals to join our existing teams. To be a part of the team at RNN Group we will expect you to be committed to our values too;
We are Inclusive,
We have Integrity,
We Deliver,
We are One Team.
We celebrate diversity and are proud to have been recognised as Investors in Diversity for our work on Equality, Diversity and Inclusion.  We welcome applications from everyone regardless of age, gender, ethnicity, sexuality, faith or disability. We are also proud to be part of the Disability Confidence Scheme.
We are committed to safeguarding and promoting the welfare of children, vulnerable adults and young people. All new employees will be required undertake a DBS check.
Closing date: Monday 27th September 2021 at 12:00 Noon – if you are shortlisted for this post you will be contacted within a week of the closing date.
If you require further information about this vacancy please contact the HR department on 01709 722750 or recruitment@rnngroup.ac.uk