Speaking and Listening Assessor
City of Wolverhampton College
West Midlands - Wolverhampton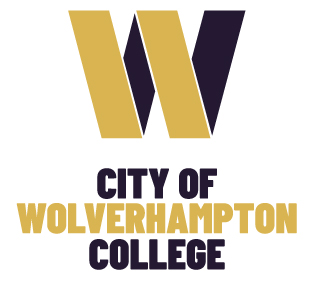 Speaking and Listening Assessor
Responsible to:

 

Curriculum Manager
Responsible for:

 

N/A
Grade of post:

 

Scale 5
Hours of work:

 

FT – 37 hours
Work location:

 

Remotely and or all sites/work places
Code:
Job Purpose:  The successful candidate will be responsible for the coaching and development of students/apprentices. To carry out assessments in accordance to the functional skills standards and allow the candidate to demonstrate competence. You will also work as part of a team supporting a range of knowledge modules and standards in accordance with awarding bodies.
Key Duties & Responsibilities
You will develop a plan for assessments and liaise with staff and students when the exams will be completed, you will deliver a briefing to groups of students/apprentices
Work with a caseload of learners ensuring they are trained and assessed to meet the requirements of the awarding body. Training apprentices/students by guiding, supporting, providing accountability and encouragement. This should include employer visits, college onsite training and underpinning knowledge.
Provide training and supporting learners remotely and face to face to provide coaching via a virtual learning platform and our online platforms.
Establish positive working relationships with clients and facilitate the enhancement of work performance, self-directed learning and personal development.
Regularly review learner progress on a regular basis.
Work with colleagues, learners and employers to meet the college target for timely and overall success.
Record sessions, learner progress, maintain data and work with the online platforms to inform progress.
Prepare, agree and review apprenticeship/student assessment plans with both learner and tutor as agreed SMART targets and quality measures.
To provide support/cover in the absence of colleagues.
Other Duties and Responsibilities
To carry out all duties in accordance with the College's Health and Safety, Safeguarding & Equality & Diversity policies, procedures, practices and training.
To carry out any other duties as directed by your Line Manager.
Safeguarding
The College considers that the job holder for this role should have a DBS Enhanced (Child) disclosure.
Please use the following headings to describe the detail of the duties and responsibilities of the role:
Communication – Oral and written
·         Respond and pass on information from tutors to curriculum managers

·         Liaise with tutors to form an assessment plan.

·         Give written and verbal feedback to learners on their performance in a timely manner

·         Support the learner's annual survey.

·         Test learner's knowledge through professional discussions/Q&A at every opportunity

·         Attend one to one's every 4 -6 weeks. Detail for each learner will be required at this meeting for discussion

·         Interpret functional skills standards for learners to understand

·         Record feedback on Markbook/Etrack

Teamwork & Motivation – internal or external, can be fixed, matrix, project groups
·         Attend and participate in team meetings on a monthly basis

·         Attend and participate in standardisation meetings and CPD events

·         Ensure learners are targeted and tasks are set to enrich and develop their course/qualification.

·         Work closely with theory tutors and Functional Skill assessors to support standards.

Liaison & Networking – Liaison is making and maintaining individual work-related contacts; network is interconnecting group of people (internal and/or external)
·         Attend awarding body network meetings when required

·         Meet regularly with other tutors and colleagues so a clear, holistic overview of a learner's progress can be seen, planning exams to suit needs.

·         Attend college open days to build new business

·         Attend careers events and participate in 'have a go events'

·         Work within in your own team to develop resources for a standardised approach

Service Delivery – customer is anyone receiving services
·         Follow the qualification standards set by awarding body.

·         Work with learners/employers to ensure the delivery supports the qualification guidance

·         Provide and support a good level of service to clients in a commercial setting

Decision Making – relates to finance, physical resources, students, staff, and policy
·         Contribute to decisions made in team meetings

·         Make recommendations to develop the level of service

·         Participate in staff survey to support changes within college

Planning & Organising – financial, capital and people
·         Organise own electronic calendar and keep it up to date on a day to day basis.

·         Plan timely assessments with learners, liaising with the employer when necessary

·         Track learners progress weekly on relevant trackers/ systems

Initiative & Problem Solving – identifying actual/potential problems, considering/devising solutions, implementing.  Consider acting within given boundaries.
·         Reorganise visits when they are changed by the student

·         Advice and support learners when they struggle to collect evidence

·         Cover colleagues when staff are absent

·         Forward student complaints to line manager

·         Support learners that require Additional Learning Support

Investigation & Analysis – includes research
·         Analyse own caseloads success rates to ensure they meet the college targets.

·         Support the Quality Improvement Plan`

Sensory & Physical Demands – uses senses singly or in combination and use of physical skills/ effort
·         Demonstrate technical skills to learners

·         Use online systems to record progress for every learner

·         Demonstrate online systems to learners to ensure they are able to access and monitor their own progress

Work Environment – conditions under which they work. Risk/H&S
·         Compliance for H&S within a workshop

·         Responsible for the safe use of equipment and facilities

·         Advising learners about safe practice and conduct when using equipment

Pastoral Care & Welfare – physical, mental health & wellbeing
·         Complete a progress review with learners

·         Inform learners at induction about college resources and access to counselling/support sessions

·         Inform safeguarding when issues arise

·         Refer learners where appropriate to Personal Career Development officers

Team Development – coaching, development of team (not others)
·         Support the integration of new staff.  This is to include online system support, sharing of resources etc

·         IQA support for the qualifications being delivered

Teaching & Learning -Support all types of teaching and learning support outside of immediate work team
·         Deliver induction to learners

·         Deliver training

·         Impart underpinning knowledge through the assessment process

·         Assess learners on practical and underpinning knowledge

Knowledge & Experience – knowledge acquired through education/ qualifications and experience
·         Accountable for CPD to be completed annually in line with awarding body criteria

·         Functional skills reform knowledge and training