Lecturer in Digital ICT
City of Wolverhampton College
West Midlands - Wolverhampton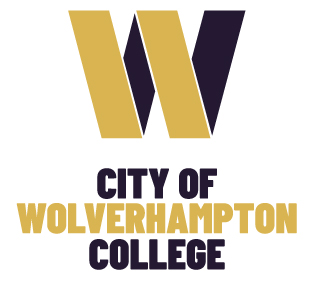 Lecturer, Digital ICT
Professional Leisure and Service Industries
Responsible to:                   Curriculum Manager/Head of Faculty
Grade of post:                      Lecturer (Unqualified and working towards a relevant teaching qualification/Qualified)
Hours of work:                    17.5 hours (0.5)
Work location:                     You will be based at one of the main sites but maybe required to work across all campus sites
Role Purpose:
To deliver excellent learning experiences and opportunities for our students over a range of programmes on our premises or as requested by the Employer.  To lead on the recruitment, retention and achievement of students and contribute towards the pastoral care of students.  To contribute to the added value via enrichment activities.
Key Responsibilities
To be prepared for every lesson and ensure planning is visible in every lesson (5-minute planner)
To enforce the student code of conduct, set expectations and challenge appropriately
To ensure that the register is accurately marked during each taught session
To provide good quality learning resources to meet individual needs, ensure they are available in class and on the College VLE
To ensure that a fully completed scheme of work in place prior to the start of the course and is available on the College VLE
To ensure that a full lesson plan is available when required for lesson observations
To ensure that you start each class on time
To inform the Head of School/Curriculum Manager if students are released from class for independent study and ensure that the guided learning outside the classroom is structured and meaningful
To be respectful to all learners and staff taking into account the awareness of protected characteristics
To support students to develop their literacy, numeracy, language and ICT skills where appropriate
To support students in developing their personal, social and employability skills, where appropriate
To ensure that opportunities to highlight equality, diversity and personal safety are encouraged in class
To work within the Lesson Observation scheme and aim to deliver good or better teaching at all times.  If my teaching is assessed as 'requires improvement', I will take responsibility for my own post observation action plan towards "good or better" teaching within a specific time frame, and with the support of the College
To use ProMonitor/Markbook to set and monitor targets and record assessment for all learners
To set work regularly and mark all assessments in a timely manner to ensure that students receive feedback as soon as possible. Marked work will be returned within 10 working days except for HE programmes which are 15 days.
To give all learners oral and written feedback they can understand that will develop their skills and performance
To complete administrative and assessment tasks in the prescribed timescale and with integrity
To keep up to date with subject specialisms, awarding body requirements and act upon changes with support from the College.
To work as an active part of a team(s) ensuring quality is maintained through engaging with the programme review process
To provide appropriate subject specific/academic support and refer students to other specialist support/guidance where a need is identified
To report safeguarding incidents to the designated lead or school safeguarding champion as appropriate
To ensure the safety of learners at all time and ensure that all your learners use safety equipment and Personal Protective Equipment (PPE) provided for specific tasks or working area
Other Duties and Responsibilities
To take part in Open Day marketing and recruitment activities
To develop the curriculum plan for the School or Faculty
To fully participate in College's Performance Management Scheme
To undertake Professional Development as and when required
To undertake such other duties and responsibilities as may be reasonably required within the grade and level of the post
To take on responsibility for personal and /or programme tutorship as appropriate (see separate role specification)
To take on responsibility for internal verification as required (see separate role specification)
Safeguarding
The College is committed to safeguarding and protecting the welfare of learners and expects all who work with or on behalf of the College to share this commitment.  All roles within the College therefore are subject to DBS regulations.
The College considers that the job holder for this role should have a DBS Enhanced CHILD disclosure.
Values
Our values are: putting the student at the heart of every decision we make; ensuring that all students and colleagues are valued and respected; everyone is accountable for their actions; everyone is empowered to find ways to overcome obstacles and we have a clear vision and move towards it.
Our compulsory DNA review process is based on these values and for this role you are expected to have the following level of personal attributes:
Respect – Level A
Accountability – Level A
Accountability through team – Level A
Vision – Level A
Empowerment – Level A
Student Focus – Level A
Equality and Diversity
We are committed to the promotion of equality of opportunity in all of our activities and to encouraging access to our College from all groups irrespective of the equality strands. We are working to create an environment in which cultural diversity and individual difference are positively valued in an atmosphere free from harassment and discrimination. We take our legal and moral obligations with respect to equal opportunities seriously and welcome dialogue with groups and individuals on ways in which our equal opportunities policies and practice can be enhanced.