Lecturer in Bricklayer
City of Wolverhampton College
West Midlands - Wolverhampton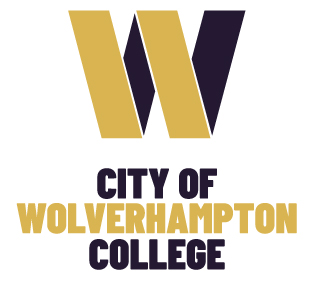 Lecturer, Bricklayer
Responsible to:             Curriculum Manager/Head of Faculty  
Responsible for:            Students' Achievement, Success and Well-being
Grade of post:               Lecturer (Unqualified and working towards a relevant teaching qualification/Qualified)
Hours of work:              10 hours per week (0.3)
Work location:              You will be based at one of the main sites, but maybe required to work across all campus sites
Role Purpose:               Provide excellent learning opportunities and add value through enrichment activities that inspire and promote learner engagement and achievement through a range of programmes on our premises or as requested by the Employer. To lead on the recruitment, retention and achievement of students and contribute towards the pastoral care of students.
Key Responsibilities
          Managing Tasks
          Planning/Implementing
Logical sequence, events/tasks/plans, deciding priorities, arranging events, setting up systems, utilising resources etc
Eg, produce effective and detailed Schemes of Work to inform 5-minute lesson plans for use in sessions.
Create effective assessment schedules and resources allowing flexibility and repeatability to ensure student inclusion.
Deliver effective classroom management and lead by example. Follow all organisational policies enforcing the student code of conduct and promoting British Values.
Managing Tasks
          Controlling/Reviewing
Controlling people/other resources, action in emergencies, chasing people, evaluating costs/alternatives, specifications/standards/compliance, etc
Eg, set up systems to enable and monitor progress, use college systems to ensure detailed data capture of achievement and smart targets.
To undertake the role of career coach and manage/facilitate pastoral meetings, career guidance and stretch and challenge sessions to provide guidance.
          Managing People
          Supervising/Directing
Eg, people at work, maintaining a presence, ensuring compliance with regulations, acting leader, giving instructions, administering tests, emergencies etc
To promote and implement strategies within teaching and learning sessions that support students with differentiated learning needs in addition to embedding numeracy and literacy.
To report safeguarding incidents to the designated lead or school safeguarding champion as appropriate.
Meet organisational and awarding body deadlines, commitments individually and as part of the team, ie (including IV and EV processes).
          Managing People
          Supervising/Directing
          People at work, maintaining a presence, ensuring compliance with regulations, acting leader, giving instructions, administering tests, emergencies etc.
Eg, facilitate awareness of employability skills and equality and diversity through tutorial sessions.
To participate in recruitment events such as open days, duties to include use of positive action to promote awareness of courses offered, interviewing Students initial assessment and trade tests where applicable.
          Working with information
          Checking
          Proof reading, availability of materials, work to specification, records, calculations, defects, authorization, etc
Eg, to work within the Lesson Observation scheme and aim to deliver good or better teaching at all times.  If my teaching is assessed as 'requires improvement', I will take responsibility for my own post observation action plan towards "good or better" teaching within a specific time frame, and with the support of the College.
Follow schedules to deliver effective assessments enabling prompt constructive feedback in accordance with awarding body/organisational policy. (10 working days).
          Communicating
Representing/Selling (products or services)
Contacting customers, new/established customers, answering enquiries, making enquiries, negotiating etc
Eg, be able to communicate in a professional manner in a variety of different settings e.g. in lessons, one to one meetings, departmental meetings, external meetings, CPD events.
Represent the college in a professional manner at all times with a commitment to building relationships with the local community and external organisations.
          Administering
          Clerical/Administration function
          Routine administration, records, forms, typing, filing, handling mail, managing appointments etc
Eg, to keep up to date with subject specialisms, awarding body requirements and act upon changes with support from the College.
To mark all attendance registers promptly and accurately. To ensure timely and accurate data capture for all academic targets and achievement.
Ensure thorough use of college systems to capture information to create a detailed picture of the learner journey.
          Physical Activities
          Using Machinery/Equipment/Vehicles
Keyboards, tills, measuring instruments, reading dials, controlling vehicles, using electronic machines, VDU's etc.
Eg, to ensure the safety of learners at all time and ensure that all your learners use safety equipment and Personal Protective Equipment (PPE) provided for specific tasks or working area.
Other Duties and Responsibilities
To develop the curriculum plan for the School or Faculty.
To fully participate in College's Performance Management Scheme.
To undertake such other duties and responsibilities as may be reasonably required within the grade and level of the post.
To take on responsibility for personal and /or programme tutorship as appropriate (see separate role specification).
To take on responsibility for internal verification as required (see separate role specification).
Safeguarding
The College is committed to safeguarding and protecting the welfare of learners and expects all who work with or on behalf of the College to share this commitment.  All roles within the College therefore are subject to DBS regulations.
The College considers that the job holder for this role should have a DBS Enhanced CHILD disclosure.
Values
Our values are: putting the student at the heart of every decision we make; ensuring that all students and colleagues are valued and respected; everyone is accountable for their actions; everyone is empowered to find ways to overcome obstacles and we have a clear vision and move towards it.
Our compulsory DNA review process is based on these values and for this role you are expected to have the following level of personal attributes:
Respect – Level A
Accountability – Level A
Accountability through team – Level A
Vision – Level A
Empowerment – Level A
Equality and Diversity
We are committed to the promotion of equality of opportunity in all of our activities and to encouraging access to our College from all groups irrespective of the equality strands. We are working to create an environment in which cultural diversity and individual difference are positively valued in an atmosphere free from harassment and discrimination. We take our legal and moral obligations with respect to equal opportunities seriously and welcome dialogue with groups and individuals on ways in which our equal opportunities policies and practice can be enhanced.
Health and Safety
The College together with the assistance of all employees and their safety
representatives are fully committed to developing a positive safety culture.
We encourage and support employees, students and their representatives becoming involved in and participating in health, safety and welfare matters. Our goal is to motivate and empower all employees and students to work safely and protect their long-term health, not simply to avoid accidents.