Site Agent
The Vale Academy - Part of the Shared Learning Trust
East of England - Bedfordshire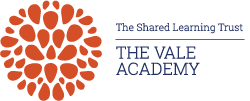 The Vale Academy are seeking a proactive and hands-on Site Agent. We are looking for an individual with good handy-person skills and eagerness to carry out the work in an efficient manner. You help keep our Academy safe, clean and in a good state of repair. We are seeking a committed Site Agent who will carry out general repairs and maintenance, liaise with contractors and suppliers and ensure our Academy maintains a high level of health and safety.
At our Academy, you will find supportive and encouraging colleagues within school leadership and throughout the school. It is incredibly important to us here at The Vale Academy that all our staff feel valued, listened to, mentored, challenged and given adequate opportunities to develop.
If you want to grow and develop in a varied and interesting role, come and join us at The Vale Academy!
Key Duties
• Duties 80% Physical 20% light
• Ensure the school is secure out of working hours, following correct procedures for alarm systems
• Simple plumbing, electrical, joinery and decoration work
• Maintaining premises in a good state of repair
• Addressing Health and Safety issues where necessary
The successful candidate will have
• Some experience of caretaking duties
• Basic handy-person skills, able to carry out minor repairs
• Literacy skills – able to read instructions, and maintain work related records
• The ability to work without supervision
• The ability to follow simple instructions and procedures e.g. security systems
• A willingness to undertake necessary training or qualifications to complete the role, if these are not already
acquired.
Job specifics
Start date: September 2021
Salary: NJC L6 21-15 £26,511-£29,577, dependent upon experience
Job Role: Permanent Full time, 37.5 hours per week (52 weeks)
Monday – Friday 7:30am – 12:00pm and 2:30pm – 5:30pm
Please read the information in this pack. If you are interested in this job opportunity, please apply online today via our career site on https://www.thesharedlearningtrust.org.uk/current-vacancies5/845.html
We look forward to hearing from you!
If you have any questions about the role or would like to visit the Academy, please email academyrecruitment@thesharedlearningtrust.org.uk.
The Trust reserves the right to interview and appoint a suitable candidate before the deadline date.