Health and Social Care Trainer Level 5 – Newcastle
Lifetime Training
North East - Newcastle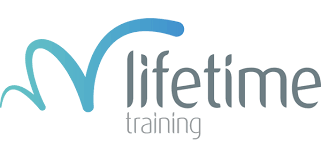 Ref No: 3926

Annual: upto £28560 + bonus + benefits

Role Category: Regional Apprenticeship Trainers

Area: Newcastle

Contract Type: Permanent

Full Time/Part Time: Full Time
In a nutshell
We have an exciting, life-changing opportunity for a passionate Care Professional qualified to Level 5 Health and Social Care to join our pioneering business as a Health and Social Care Assessor (or as we call them Regional Trainer). You will support our vision to deliver innovative teaching and learning and help our learners achieve their apprenticeships.
Whether you are already delivering in a similar role with experience of delivering inspirational coaching within the Health and Social Care industry OR you are a Care Home Manager or have management experience within a care home environment.  with aspirations to grow your career and share your professional skills, this is where you can have a life changing impact.
Why Lifetime?
Lifetime Training delivers training courses and apprenticeships to people across the UK every day.  We are an innovative, energetic company that places real emphasis on providing a great service to our clients and learners through our life-changing people and have been recognised as the number 1 training provider as voted by apprentices (RateMyApprenticeship)
What will you be doing?
Visiting individuals in their work place using your vocational experience and knowledge to teach and support learners achieve their apprenticeship.
Managing your own diary to ensure you are delivering against your KPIs, arranging and attending scheduled visits and completing both company and personal administration
Collaborating with colleagues and stakeholders to deliver an exceptional service to learners and clients whilst maintaining standards and regulatory requirements
What will you bring to the role?
Current and relevant vocational experience in a Health and Social Care setting
Experience of being in a managent role within H&SC environment
Level 5 Health and Social Care Qualification or above
Expertise within Dementia , Learning Disabilities and Adult Health and Social Care settings
Experience of working in high demand environments, to targets and tight deadlines
GCSEs English and Maths (C or above or key skills equivalent)
Ability to demonstrate our DNA Behaviours: https://jobs.lifetimetraining.co.uk/working-for-us/our-dna/
What we offer
An award-winning on-boarding programme where we provide bespoke training for all ranges of experience
A competitive salary and bonus structure.  Salary for those coming to us with a minimum level 3 teaching qualification is £24055 plus bonus and for those without the qualification salary will start at £27590 plus bonus rising to £28560 on completion of Coach Assessor apprenticeship
London and South East weighting on qualifying locations
Full IT Kit supplied (laptop, mobile phone, printer, scanner)
Great benefits, reward and recognition and wellbeing package
Comprehensive Professional Development
The chance to work flexibly, from home, remotely and out in the field ensuring you deliver in line with the learners needs and maintain your own work-life balance