Lecturer in Multi-Trade Construction Skills
Coleg Cambria
Wales - Bersham Road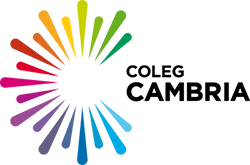 Coleg Cambria: An Introduction
At Coleg Cambria, our aim is to be an exceptional institute of education. Having already achieved an 'Excellent' in our recent Estyn inspection and won a Platinum Corporate Standard Health at Work Award, we feel this is a good start.
We provide a warm welcome to all students and staff to make Coleg Cambria a place you want to be a part of. To ensure our students get the best experience and results they can,  we make sure the people employed with us are happy. We nurture a positive work environment, a constantly expanding and improving workforce, and offer the opportunity to challenge yourself. On top of all that we have a wide range of benefits to make sure our employees feel valued, including generous annual leave, a great pension package, discount membership to our on-site gyms, salons, and professional training restaurants.
Our 5 Campuses situated in the stunning North Wales area are constantly expanding and evolving. With strong relationships with multiple companies in the area we help give our students the best start to their careers and help the local economy thrive. Wales has a strong and proud culture we continue to grow these important values by being committed to raising the Welsh language profile. We are very proud of what we have built here and we are now looking for someone to enhance our already exceptional workforce.
Job Summary
Exceeding expectations through education, innovation and inspiration…
Role Title: Lecturer in Multi Trade Construction Skills
Location: Bersham Road
Contract Type: Permanent – Full Time
Salary: £26,911 – £41,598 based on a salary assessment and experience
Here at Coleg Cambria we are looking for a Lecturer in Multi Trade Construction skills to deliver our Entry and Level 1 courses at our Bersham Road site in Wrexham.
As a Lecturer in Multi Trade Construction Skills you will deliver our Entry and Level 1 courses across Bricklaying, Carpentry and Joinery, Plastering, Plumbing and Painting and Decorating. With this in mind we are looking for candidates with a breadth of hands-on experience within Construction. We are looking for enthusiastic, resilient, highly motivated candidates who are passionate about education and keen to make a difference for our learners.
Essential Requirements
Level 3 or equivalent qualification in a professionally relevant subject eg: Construction, Bricklaying, Plastering etc.

A demonstrable breadth of experience within construction.

Previous experience of working with learners or apprentices is highly desirable.

You must have a PGCE or be willing to work towards this.
Coleg Cambria is committed to raising the profile of the Welsh language.
Welsh language skills are desirable for this position. 
Coleg Cambria is a 'Disability Confident' Employer.
The promotion of Equality and Diversity is an essential part of the work we do and as part of this, the College is committed to having a diverse staff group.
The safety of children, young people and adults identified as 'vulnerable' is paramount and Coleg Cambria is fully committed to safeguarding and promoting the welfare of these individuals and to the rigorous implementation of Disclosure and Barring Service (DBS) procedures and arrangements. A DBS Disclosure will be requested from the successful candidate being offered the position. Depending on the role you are applying for if successful, you may also be required to register with the Education Workforce Council.
Please be aware that Coleg Cambria reserves the right to close our vacancies earlier than the listed date if we have received a high level of applications. We would recommend that if you wish to be considered that you complete the application as promptly as possible.
Closing date for applications : 28/06/21
Benefits
Excellent Pension Scheme(s)
Generous Annual Leave Entitlement
On Site Nursery Provision
Discounts on a Range Of College Evening Courses
Access to A Wide Range of E-Learning and Professional Development
Discounted Gym Membership
Excellent Sports and Fitness Facilities
Free Parking on All Sites
Cycle Scheme
Discounted Rates for Hairdressing and Beauty Treatments
Discounted Rates for Restaurants