Group Director of Education Partnerships and National Projects
Suffolk Academies Trust
East of England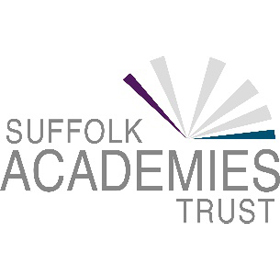 SUFFOLK ACADEMIES TRUST
Group Director of Education Partnerships and National Projects
Full time
Permanent
Competitive salary
37 hpw, 52 weeks per year.
Required asap.
Suffolk Academies Trust is currently comprised of One Sixth Form College in Ipswich and Abbeygate Sixth Form College in Bury St Edmunds. Together with West Suffolk College in Bury St Edmunds, we have formed the Eastern Colleges Group, which is a collective of visionary post-16 education providers. Sharing the same ambitious strategic aims, we are committed to providing outstanding vocational and academic excellence to over 15,000 students across the region.
We are excited to announce the opportunity for a Group Director of Education Partnerships and National Projects to join us, to develop partnerships and lead national projects and contracts to support the Trust and College vision.
The successful postholder will lead the Escalator Strategy, delivering fully funded pre-16 enrichment activities and educator CPD. You will be responsible for building outstanding school links for all departments across West Suffolk College and Suffolk Academies Trust. You will also proactively seek funding opportunities to expand the Escalator offer and ensure that effective project management processes are in place.
In addition, you will lead and manage all aspects of STEM projects and contracts from inception, delivery to completion, developing the vision for a STEM Alliance.
You will also represent West Suffolk College and Suffolk Academies Trust at all Pre-16 education events and forums, other external events and support stakeholder management across the Group.
This is an excellent opportunity to join an outstanding group of colleges, with a shared culture of putting student success at the heart of everything that we do.
If you are interested in this opportunity, please contact Claire Kerridge, Assistant HR Manager at: hr@suffolkone.ac.uk for an application pack.
All vacancies appear on: www.suffolkjobsdirect.org
Closing date: 9am, 12 May 2021.
SAT and WSC are committed to Safeguarding. We aim to create the safest environment within which every student has the opportunity to achieve and progress.