Sales Lead
Burnley College
North West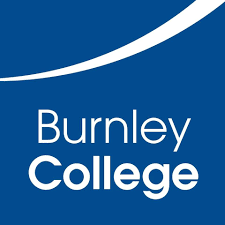 Join our new Dynamic Sales Team at Burnley College
Burnley College is a forward-thinking, commercially-minded, £100million College in Lancashire. Such is our success, we are looking for motivated and experienced sales people to join our exciting new Business Solutions Team. In this role, you will be fundamental in ensuring we deliver an outstanding service to new and existing customers, utilising your advanced knowledge and successful background in sales, to promote and sell Burnley College's Business and Commercial Training, and Apprenticeships.
We are looking for motivated, energetic and well-presented individuals with drive, character and a passion for selling something unique, who can quickly establish and build rapport with customers. As a Themis Apprenticeships and North West Business Training Sales Lead, you will be responsible for ensuring the consistent successful achievement of your specific targets, via the growth and recruitment of Themis apprenticeships and selling of North West Business Training courses.
The successful candidate will ensure all Themis apprentices progress through the varying levels of apprenticeship standards at Burnley College via the routes most appropriate for the learner and their employer; ultimately, successfully and consistently achieving the College's apprenticeship increasing targets and strict deadlines.
All members of the Burnley College team share a passion and commitment to train and develop the skilled workforce of tomorrow, creating opportunities for talented people. The Burnley College team inspire and motivate each other to perform at their best and reach their potential. We live and breathe our key values; we are passionate about our people, our customers, our partners and our communities.
We make a difference to thousands of customers each year and quite simply, this isn't our job; it's our passion. We work together as one team, sharing ideas and best practice and supporting each other to be the best we can be. We work hard, we work smart and we have fun doing it. We recognise and celebrate excellence and each member of our team drives their specialisms forward.
To take a look at some of the videos showcasing our fantastic staff and premises, please click on the links below and if the above resonates with you as a dynamic and experienced sales person who would like to be a part of this exciting new team, we would love to hear from you.
Download the application form from the Burnley College website and give a brief overview of your existing experience to show how you meet the criteria for the post of Sales Lead. This post closes at 5.00pm, Tuesday 18 May 2021.
To discuss the opportunities available in further detail and understand what you have to offer Burnley College, please contact Neil Burrows on  07392 311739 or n.burrows@burnley.ac.uk, Ashley Alderson a.alderson@burnley.ac.uk or Paul Sharples at p.sharples@burnley.ac.uk.
We look forward to hearing from you.