Apprenticeship Programme Manager
Hart Learning & Development
East of England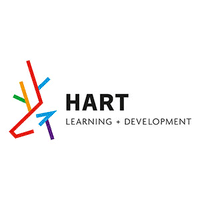 Salary: £32k-£35k, Plus Pension and Performance-Related Pay
Location: Stevenage and Working Across Group Sites 
Hart Learning & Development may have the perfect opportunity for you if:
You're an amazing programme manager who is motivated, enthusiastic and committed to the success of your students.
You can bring a programme of learning to life in a way that engages students.
You have a passion for your profession and share our determination to be outstanding.
who are we
Hart Learning & Development (Hart L&D) is a progressive, national learning and development business that helps businesses to improve and grow.
At Hart L&D, we encourage businesses of all sizes to think about how they engage with emerging talent across three distinct phases:
The engaging phase is about businesses building a relationship with their future workforce, working with young people to inform and inspire them about careers in their sector and providing them with invaluable experience.
The training phase is about how businesses attract and train young people through apprenticeship, graduate trainee and other programmes.
The progressing phase is about how businesses retain and help their talented employees to progress in their business through e.g. higher level apprenticeships, professional development and future leaders' initiatives.
We deliver apprenticeships, traineeships, professional qualifications and apprenticeship levy advice to businesses of all sizes.
We are currently working towards an ambitious five-year strategy.  To realise our strategy, we need the best people around.  We're building an amazing team, all of whom share our passion, pace and commitment to helping businesses improve and grow, and getting young people where they want to be in life.
JOB PURPOSE
You will be responsible for the end to end management of programmes of apprenticeship delivery.
benefits
£32k-£35k basic salary
Contributory Pension Scheme
Participation in group-wide Performance Related Pay (PRP) scheme
role and responsibilities
Responsible for the delivery of a range of apprenticeship programmes in Hart L & D ensuring consistently outstanding teaching learning and assessment delivery
Co-ordinate the set-up of new programmes including OneFile plans, timetables, rooming, learner registrations, Schemes of Learning and delivery models.
Manage the End Point Assessment process for the scope of the teams provision
Ensure learner achievement is claimed in good time and monitor ILR data as part of the monthly business cycle
Line management of team leader(s) that manages delivery staff
Effective team management including recruitment, training and performance management
Use data to manage provision to drive-up achievement rates and narrow achievement gaps
Ensure KPI's and business objectives are achieved through participation and contribution to the Performance Board cycle
Management of the IQA process
Contribute to the Hart Learning Group Quality cycle, performing developmental and formal observations and supporting tutors to develop.
Identify areas of improvement and best practice and implement change accordingly
Work closely with sales function to develop existing client accounts and identify new opportunities
Ensure compliance with funding rules and awarding organisations
Ensure compliance with all organisations regulations and policies
Contribution to the Apprenticeship QIP and SAR process
PERSON SPECIFICATION
Extensive experience in setting up and managing outstanding apprenticeship programmes
Experience in managing and leading a team with the ability to inspire
Understanding of Ofsted CIF, and ability to support delivery teams to develop towards outstanding
Good working knowledge of ESFA funding rules
Ability to build effective working relationships both internally and externally
Experience in conducting high quality observations of teaching and learning.
Commercially aware and motivated towards successes with the ability to achieve KPI's and business objectives
Proactive problem solver
Good working knowledge of Excel and other data management packages, such as MIS Unit-e and ProAchieve and e-portfolio systems.
Level 2 Literacy and Numeracy with experience of using IT applications.
Assessment & Verification qualifications e.g. A1 & V1
Relevant teacher training qualification – DTLLS/Cert Ed
To apply
To apply please send a CV and one-page cover letter to recruitment@co.uk
For more information please email recruitment@co.uk, or call 01462 424205.
SAFER RECRUITMENT STATEMENT
Hart Learning and Development is committed to safeguarding and promoting the welfare of children and young people and expects all staff to share this commitment. Successful applicants will be required to undertake a Disclosure and Barring Service (DBS) check and provide proof of their right to work in the UK.