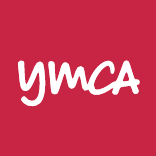 About Us
YMCA is arguably the most recognisable and iconic of all global charity brands – trusted throughout the world to deliver outstanding, innovative and socially responsible activities for young people and the wider community.
The School Sport team plays a key part in enabling children to access high quality physical activity provision in a fun and engaging way. We work closely with a number of education establishments across Central London, delivering PE sessions, providing teacher training and various health related events.
Do you want to be a part of this? We have an exciting opportunity for a School Sports Coach who wants to join our team based in the YMCA Club, Central London, on a casual baisis.
About the Role
Reporting into the School Sports Manager, your main responsibilities will be:
Deliver high quality, well planned physical activity sessions, during curricular and extra-curricular time.
Deliver a diverse range of traditional PE activities using innovation and a progressive approach where appropriate
Formally assesse children's development, feeding back to the partner schools when required.
Actively get involved with child behaviour management when required.
Assist with other ad-hoc education based delivery when required.
Follow both Central YMCA and partner school's policies and procedures at all times.
Ensure that health and safety standards are maintained at all times, advising the Health and Safety Representatives of potential risks.
About You
You will:
Have a Sports coaching/teaching/ qualification or equivalent to Level 2 coaching (minimum of one level 2 qualification).
Have experience planning and delivering physical activity sessions for children.
Be motivated by seeing children develop through sport.
Keep up to date on current developments in teaching/coaching/activity guidelines through reading, courses, and self-development and apply this learning wherever possible.
You will also be;
A team player and have strong interpersonal skills.
Able to formally assesse children's development, feeding back to the partner schools when required.
Have good IT literacy skills.
This could be your chance to join our innovative team and to do something great for yourself – and for others.  If this sounds right for you, please apply.
Central YMCA is committed to championing equality, diversity and inclusion in all its forms. For those who would like to work with us, Central YMCA welcomes applications from all sections of society. We believe that our Charity is greatly enhanced by the varied backgrounds, experiences and views represented within our team; we aim to appoint individuals based solely on their applicable skills, experience and attitudes.
For any individual who will be working, volunteering or freelancing with us, all recruitment and engagement processes will include pre-employment checks (including referencing and an appropriate level of disclosure via the Disclosure and Barring Service).