Childcare and Management Assessor / Trainer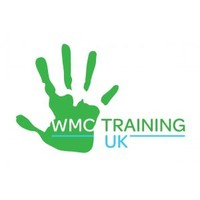 WMC Training is a dynamic and ambitious Apprenticeship training provider operating throughout England. We specialise in delivering high quality Childcare and Management qualifications to a network of over 300 nursery settings.
In our tenth year of trading, WMC Training aim to be the number one national training provider to the Childcare sector based upon the quality of our provision and the relationships that we build with learners, employers and stakeholders.
Due to our ongoing success we have a position available for a highly skilled, highly motivated tutor assessor with the confidence, skills and aptitude to deliver our provision to the highest standards.
You will be fully up to date with standards delivery, have an extensive range of teaching and learning, and be able to support learners towards gateway in a timely manner and with an eye on distinction at end point assessment. You will be flexible, supportive and will truly bring out the best in learners. You will also have the personality and drive to fully involve employers, and will work with them to properly mentor and support their Apprentices.
This is a home based role, you will be able to deliver teaching and learning sessions and complete full reviews online with learners for the foreseeable future due to C19. Travel to settings will become more prevalent once lockdown is over and you will be able and willing to travel to settings to see learners.
You will have excellent ICT skills, and be able to deliver functional skills to learners who need to achieve level two. You will also be responsible for embedding maths and English to those who are exempt. You will have in house support with this, however your ability to understand and deliver the reformed functional skills is vital.
You will have all relevant assessing and teaching and learning qualifications to enable you to be highly effective from day one. However a full, annual CPD plan will be put in place for you at the start of your post.
In return you will be provided a great package, plus the chance to join the best team in the industry. We will provide competitive salary, pension, IT equipment/ home office equipment, phone and up to 36 days annual leave per year.
This role is subject to our safe recruitment policy and full DBS check will be required.