Principal
Wave Multi Academy Trust
South West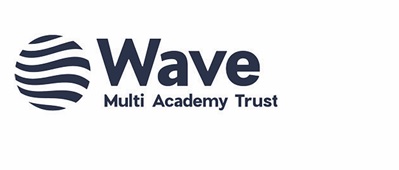 Principal – Restormel Academy, St Austell
https://www.wavemat.org/our-academies/restormel-academy-st-austell
We are committed to progressing the social, emotional and academic outcomes for all of our students to enable them to achieve their true potential. Our Vision is to significantly
change student lives for the better.
What are your values?
We believe that our values, as a Trust, empower our young people to succeed, these values are at the core of everything we do and embody what we are looking for when we seek new
staff.
BE POSITIVE
We value positivity, no matter what the circumstances. It is our intention to stay constructive, optimistic and confident both for and with our young people and their families.
HAVE EMPATHY
We are kind, we have empathy. We consider the consequences of our decisions, large and small on those around us.
SHOW RESPECT
We conduct ourselves in ways that earn the trust of those around us. We respect each other and those we work with.
WORK AS ONE TEAM
We depend on teamwork and the relationships we have. When we work together we are stronger. Together we will achieve more.
BE INCLUSIVE
Everybody is treated fairly and equally; no-one is marginalised or left behind. We are inclusive, we embrace the human spirit. We value diversity of people and thought.
Vacancy for Principal at Restormel Academy, St Austell
As a result of the promotion of the current Principal we are looking to appoint an outstanding and enthusiastic Principal whose purpose is to provide professional leadership
and management.
The successful candidate will work alongside the Executive Principal to lead a successful education team, providing vision, leadership and direction for the continuing development
and improvement of Restormel Alternative Provision Academy, which has been rated as Good by Ofsted. The Principal will be responsible for the day to day running of the school
and ensuring that the pupils have access to high quality education.
Wave MAT is dedicated to the safeguarding of children and Safer Recruitment Procedures will be followed. The position requires a satisfactory enhanced DBS check.
For an informal discussion about the role please contact Lianne Ward (Executive Principal) on lward@waveedu.org or to request an application pack please use the link on our website
https://wavemat.org/vacancies or email our HR team – HR@wavemat.org
Salary: Up to L21
Start Date: As soon as possible
Responsible to: Lianne Ward, Executive Principal
Closing date: 31 January 2021
Interviews to take place: 08 February 2021