SEND Learning Support Assistant – Springboard (Watford)
North Hertfordshire College
South East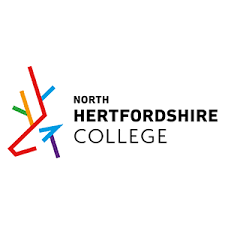 SEND LEARNING SUPPORT ASSISTANT – SPRINGBOARD (WATFORD)
SALARY: £14,200 – £17,800 = 0.89 FRACTION (£16,000 – £20,000 FTE)
(37HRS/WEEK AND 40 WORKING WEEKS + HOLIDAY) PLUS PENSION AND PERFORMANCE-RELATED PAY
LOCATION: WATFORD AND WORKING ACROSS GROUP SITES IN NORTH HERTS
Springboard is a specialist off-site college provision (SEND), which was graded outstanding by Ofsted in November 2017, with centres at both Letchworth and Watford. The therapeutic curriculum offer is a one-year full-time personalised learning programme for young people aged 16-24, who require additional support before progressing to a mainstream course or employment. Many of our students have a diagnosis or traits of high functioning Autistic Spectrum Disorder or emotional, behavioural and mental health needs.  The Springboard provision offers students the opportunity to develop skills in social communication, independence and employability at both Levels 1 and 2 and English and maths from Entry 3 to Level 2.
Springboard has an overall manager and each Centre has a specialist team comprising Lead Tutor, an Assessment and Transition Co-ordinator, learning support staff and therapists.
JOB PURPOSE
We are currently recruiting for a Specialist Learning Support Assistant to join the delivery team at Watford.
You will provide support for students on programme by implementing an effective range of learning strategies to ensure outstanding learning outcomes for all students and enable each to realise their full potential. You will have a strong track record of being involved with practitioners delivering good or better teaching and learning delivery, whilst achieving high levels of student success. You will also have experience of supporting students with additional needs ideally including high functioning autism and/or social, emotional and mental health needs.
BENEFITS
Salary £14,200 – £17,800 = 0.89 Fraction (37hrs/week and 40 working weeks + holiday). (£16-£20k FTE)
Pension Scheme
Participation in the Group's performance related pay scheme.
ROLE AND RESPONSIBILITIES
Support the tutor to deliver consistently good or better teaching sessions, across the range of curriculum offered, including maths and English.
Implement a range of strategies to meet the diverse additional learning needs within the student cohort.
Act as a key worker to a number of students to support the embedding and review of all course related, personal and EHCP targets. Working with each to raise their ambition and realise their full potential.
Provide pastoral support for students, supporting them to progress to their aspirational destination.
 Support with transition through liaison with colleges and support at interview.
 Support with the sourcing, monitoring and review of work experience opportunities for students.
Comply with all aspects of the SEND reforms including the monitoring of Education, Health & Care Plan targets.
PERSON SPECIFICATION
A positive attitude to supporting young people with significant barriers to learning who have the academic ability to progress to mainstream college.
Experience of supporting students with additional needs ideally including high functioning autism and/or social, emotional and mental health needs.
Knowledge of safeguarding, equality and diversity, health and safety and child protection legislation as it impacts on learning although training will be given.
Well-developed organisational, communication and teamwork skills.
Proficient in Microsoft Office applications and the ability to adopt and use IT systems effectively
Level 2 qualification in maths and English or equivalent
The post is based in Watford and as there will be some travel to the college's sites in Stevenage and Hitchin it would be desirable if the post holder had use of a car.
WHO WE ARE
North Hertfordshire College (NHC) is a further education college with over 8,000 students across a wide range of curriculum areas.
Everything we do at NHC is about helping students to achieve what they want to be in life.  That means helping them to develop both the knowledge and skills they need to progress in their chosen occupational area, and the employability skills that we know employers require of young people when they enter the world of work.
NHC is part of the Hart Learning Group which also includes Hart Learning & Development, a progressive learning and development business that helps business clients of all sizes to engage with emerging talent, and the Hart Schools Trust – a burgeoning multi-academy trust which sponsors a small number of schools in our local community.
By 2023, we want to be known as an exceptional place to study, where we provide students with an inspiring curriculum that develops the skills, knowledge and behaviours they need to be successful in their lives and future careers. We will help provide a skilled workforce that powers the regional economy and meets the current and future needs of employers. We will be a valued and visible part of our community, making a positive contribution and working with a diverse range of community organisations to improve the lives of local residents.