SEND Job Coach Supported Studies 0.51
North Hertfordshire College
South East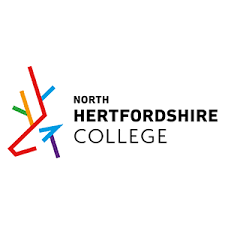 SEND Job Coach Supported Studies 0.51
Salary: £10,455 – £12,750 = 0.51 Salary Range (£20,500k – £25,000k Fte Salary Range), Plus Pension And Performance-Related Pay
Location: Stevenage And Working Across Group Sites In North Herts
We are looking for an outstanding Job Coach who is motivated and committed to the success of their students. A person who will provide highly effective levels of support to young people within their work settings and be confident to make decisions to support individual progression. You will need to be organised and an excellent communicator within the role.
JOB PURPOSE
You will train, mentor and coach students predominantly in the workplace, inspiring them to achieve their potential and progress onto employment, an apprenticeship/traineeship or further study.
BENEFITS
£10,455 – £12,750 = 0.51 Salary
£20,500-£25,000 FTE (Pro rata – 3 days per week (22.2hrs) over 38 working weeks)
Teachers' Pension Scheme
Participation in the Group's performance related pay scheme.
ROLE AND RESPONSIBILITIES
Use systematic Instruction to ensure highly effective levels of support are given to young people in their work settings, enabling them to become as independent as possible.
Identify, wherever possible, strategies for fading, use of natural and other supports, accommodations or aids and adaptations to minimise reliance on the job coach.
Be responsible for effectively assessing and tracking individual progress of interns as well as setting and tracking short, medium and long term goals and targets in compliance with NHC standards.
Understand the concerns and needs of the individual, and employers, facilitating understanding and communication on an ongoing basis.
Liaise with both internal and external clients to raise the profile and perception of Supported Internships. To ensure that effective working relationships are developed and maintained to secure sufficient and realistic employment opportunities.
Attending meetings within the college and external events as required.
Be actively involved in and support the promotion of courses and the recruitment and enrolment of students.
Maintain a safe learning environment by supporting students in understanding how to keep themselves, and others, safe and notifying management of any risks.
Promote the fundamental British values of democracy; the rule of law; individual liberty; the mutual respect and tolerance of those with different faiths and beliefs.
Champion students' achievement of maths and English.
Provide students with pastoral support.
Communicate with colleagues and work as part of a team to provide holistic and individualised learning programmes.
PERSON SPECIFICATION
Excellent time-management and proven interpersonal skills, who is able to work under pressure, prioritise work and meet deadlines.
Self-motivation and able to use personal initiative within a structured framework.
High levels of personal integrity and confidentiality.
Highly ethical and professional standards when liaising with external partners including attending external visits with the ability to communicate effectively both orally and in writing, with young people, employers and other professionals.
A strong track record that demonstrates the ability to develop creative methods to engage young people.
Level 2 or equivalent qualification in English and maths.
Demonstrable knowledge of Equality and Diversity including SEND legislation and Safeguarding with a commitment to and understanding of educational values including ethos of Supported Internship programme.
Full driving license preferable
Hold a certificate in Training in Systematic Instruction (preferable)
WHO WE ARE
North Hertfordshire College (NHC) is a further education college with over 2,000 full time students in the full range of sector areas.
Everything we do at NHC is about helping students get where they want to be in life.  That means helping them to develop both the knowledge and skills they need to progress in their chosen occupational area, and the employability skills that we know employers expect of young people when they enter the world of work.
NHC is part of the Hart Learning Group which also includes Hart L&D, a progressive learning and development business that helps business clients of all sizes to engage with emerging talent, and the Hart Schools Trust – a burgeoning multi-academy trust which sponsors a small number of schools in our local community.
By 2023, we want to be known as an exceptional place to study, where we provide students with an inspiring curriculum that develops the skills, knowledge and behaviours they need to be successful in their lives and future careers.
We will help provide a skilled workforce that powers the regional economy and meets the current and future needs of employers.
We will be a valued and visible part of our community, making a positive contribution and working with a diverse range of community organisations to improve the lives of residents.