Vice Principal x2
Windsor Forest Colleges Group
South East - Berkshire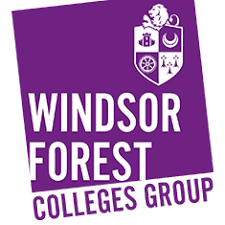 Our new Vice Principals will play a key role in the successful integration of the merger with Berkshire College of Agriculture (BCA), focusing on the quality of the experience for all learners. The Vice Principals will be members of the Senior Leadership Team reporting directly to the Principal for Further Education.
The merged college group will consist of four colleges that foster specialist, distinctive General Further Education (GFE), Sixth Form and land-based curriculum.
The Vice Principal Curriculum, Adults & Apprenticeships will be based at Langley College – the heart of innovation and technology within our Group. The college has a strong focus on the development of specialised technical and professional education, and we are proud to provide exceptional teaching and learning in state-of-the-art facilities using industry-standard resources.
The Vice Principal Curriculum, Quality & Innovation will be based at Berkshire College of Agriculture (BCA), which will join the Group on the 1st August. BCA is a further education college with a land-based specialism and has as many general further education students as it has land-based. With many specialist areas, BCA has an outstanding reputation for sports, land-based provision and foundation learning.
We are looking for two ambitious and experienced senior leaders, who can bring their passion for developing employer-linked curriculum and apply their expertise around innovation, quality improvement, and stakeholder engagement.
For further information about the role, or to arrange a confidential discussion, please contact our advising consultants at Peridot Partners: https://bit.ly/3PbCNZ6
Closing date:
12:00pm (midday) on Monday 5th September 2022