Science Technician
Richmond Adult Community College
London - Richmond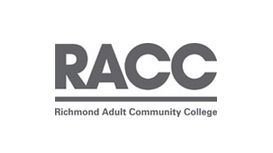 Science Technician – Variable Hours
Department: Skills for Life and Employability
Salary: £12.38 per hours (including holiday pay)
Grade: Business Support Variable Hours
Post Type: Part Time
Contract Type: Variable Hours
Closing Date: 11:59pm on Friday 15 July 2022
Interview Date: To be confirmed
Reference: RHACC041-22
Are you passionate about education and the difference it can make to people's lives?   We are one of only seven institutes of adult learning nationally, with a focus on the learning needs of adults.  Our mission is to enable adults and communities thrive through education helping to open new doors, provide opportunities and improve wellbeing.  We are proud to be different, taking pride in our unique character and our inclusive approach to learning.
About the Role
This role is primarily focused on the work required for the GCSE Biology, GCSE Chemistry, Level 1 and Level 2 Award in Science, Entry Level Science and Access to HE Health and Human Sciences courses. It will include preparing the experiments for different classes. This work, which will include for example, preparation of a range of solutions such as 0.01M iodine, preparation of sterile agar plates, preparation of E. Coli, safe disposal of E. Coli infected agar plates, and preparation of buffer solutions and enzyme solutions, will be scheduled at various times and days to accommodate the needs of our classes. A schedule of work will be agreed with the Programme Manager each term. The successful applicant will also be responsible for ordering new equipment as required, setting up and trailing experiments and working with other cross college staff to ensure the smooth running of the sections. Part of this role will involve supporting the teaching staff and learners during the practical sessions. For this and other work, in order to ensure that Health and Safety of our learners we need an experienced science technician.
If you are an experienced science technician, please do apply for this role or contact us to further discuss particular aspects of the job on 020 8891 5907 and ask for Judith Mills.
About the College:
We welcome over 7,000-learners through the doors of our two campuses each year.  Our learners reflect our community, coming from all abilities, backgrounds and ages. Our curriculum is equally diverse – we offer over 2,000-courses of excellent quality across multiple disciplines.
We are dedicated to closing the achievement gaps between the most advantaged and disadvantaged adults in our community.   We are proud of our specialist courses which help adults with learning disabilities develop skills for life, work and independent living; plus, our women-only offer which helps women get back into learning and employment.
Our college extends over two beautiful campuses in Richmond and Surbiton, with dedicated art and business schools, a 120-seat theatre, offices, classrooms, workshops and kitchens, as well as a newly-created co-working space.  We are ambitious for the future of the college.  Plans are in place to design and build a new purpose-built teaching centre at our Surbiton campus over the next 2-years.
About the benefits:
At Richmond and Hillcroft Adult and Community College, we value our staff, whether they be full-time, part-time, permanent, or variable hours; we recognise the value everyone makes to our College in helping us to achieve our strategic goals, to help others in their learning. We have therefore, put together a number of benefits which are designed provide each individual with access to benefits that identifies our gratitude to you, for your continued support and hard work:
Our benefits:

Competitive salaries
Excellent contributory pension scheme
A commitment to your ongoing learning and professional development, including:

Fully funded professional development if required for your role (subject to applications)
1 free course per year from our wide-ranging curriculum
A further 50% discount on any further RHACC courses

Generous holidays which increase with each year of service
All staff are able to request flexible working arrangements
Progressive family friendly policies
An onsite creche where you can enjoy staff discounts
Desirable locations with very good connections into and out of London
Other benefits that we offer:

Discounted private healthcare
Eye care vouchers
A cycle to work scheme
Due to the high volumes of applications, we receive, we reserve the right to close any adverts before the published closing date once we have received a sufficient number of applications. We advise you to submit your application as early as possible to prevent disappointment.
Safer Recruitment:
Richmond and Hillcroft Adult and Community College are committed to safeguarding and promoting the wellbeing of students and staff. This process begins with our safer recruitment process which involves using the Disclosure and Barring Service (DBS) for enhanced clearance checks for all staff, seeking references from previous employers, confirming the identity of all appointees, and checking that they have a right to work in the UK. No candidate will be allowed to commence active duty within the College, until our safer recruitment process has been fully completed to the required standards.
Equality, Diversity, & Inclusion:
At RHACC, we are committed to the promotion of equality and diversity and as part of this we seek to ensure the fair treatment of applicants for roles at the College. We are a disability confident employer and guarantees an interview for any disabled applicant who meets the minimum criteria for the job. As an employer who is committed to equality, we actively encourage applications from all those within the protected characteristic groups defined under the Equality Act.