Principal | Rochdale Sixth Form College, part of Altus Education Partnership
Rochdale Sixth Form College
North West - Rochdale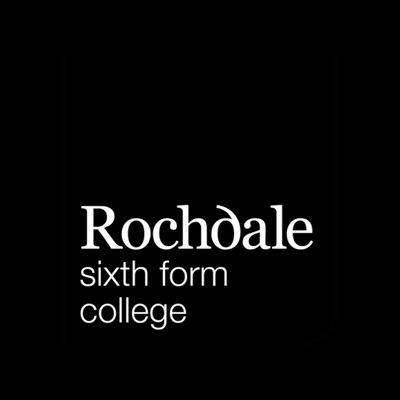 Rochdale Sixth Form College are searching for their next Principal; a values-driven individual that can build on the genuine passion, ambition and care that has led to the college being named Sixth Form College of the Year, 2021.
The result of a unique partnership between local schools and the FE College, Rochdale Sixth Form College was created to be a place for outstanding and aspirational A Level education for the borough of Rochdale.
Now, over a decade later, and as part of Altus Education Partnership, the college continues to excel. With 90% of our students living or having attended a school within the Rochdale local authority, the role we play in supporting and enabling local young people to shape their futures is clear; but it goes further still. More recent growth means that Rochdale Sixth Form College is no longer a college just for Rochdale, but a college for surrounding communities, and an integral part of the local region.
It is not just the local context in which we play an important role. On a national basis, Rochdale Sixth Form College is seen as a sector leader, as one of the best Sixth Form Colleges in the country for student progress and we have a national reputation for excellence. We are very proud of this reputation; one which we hope to build on with the appointment of a new College Principal.
With current Principal Richard Ronksley now stepping up to the role of CEO to oversee the leadership of the Trust as a whole, the college now looks to the future, and our new Principal will find an opportunity to take up leadership of a college that is already built on very strong foundations. This opportunity represents a chance to lead a great college and make it even greater.
Who we're looking for:
To support the college through our next stage of development, Altus Education Partnership is looking to appoint a new Principal to lead the college into the future.
We are hoping to find an individual with significant leadership experience gained in a post-16 or secondary education environment, who understands what is required to drive forward an organisation which is already considered a sector leader. This is a role which will require a significant understanding of how a college such as Rochdale Sixth Form can best serve its local area, both as an education partner, as well as key community leader.
The postholder shouldn't just have experience of Sixth Form education – they should have a genuine passion for it. Along with this, and despite the college already been outstanding in so many ways, candidates will need to be able to demonstrate their expertise in quality improvement, curriculum development and management reporting, ensuring the college never stands still, and continues to improve.
The student experience is of paramount importance to us and so the postholder will need to be able to interpret data and use information to plan improvements, allowing our students to make the relevant improvements to continually enhance their experience at every opportunity.
Our wider aim of delivering outstanding education for Rochdale and the broader community is a constant driver for us and so all strategies and related delivery will need to be considered within the context of our local area and the needs of the communities which we serve.
Finally, our new Principal should be a person who truly wants to develop and support young people using their leadership skills, knowledge of the sector and an ambition to help all young people achieve their personal goals.
Closing date: Wednesday 6th July 2022