Director of Research Innovation and Transformation – MidKent College
FEA
South East - Gillingham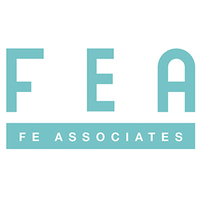 At MidKent College, we are ambitious for the future and as a college with outstanding financial health and a good Ofsted judgement, we are now pursuing a strategy focused on excellence for our students, staff, employers and the communities we serve.
Further education is in a period of disruptive change. This is driven by a range of factors including the future of work, the increasing role of digital technology, sustained financial challenges, and an active policy agenda. These macro factors are shaping the role of colleges, and the expectations of students and employers in a rapidly changing landscape. We are now seeking an experienced policy and research expert to ensure we are at the forefront of developments and positioned to succeed in the new world of further education and skills.
We have appointed FE Associates to support us with this crucial appointment. Prior to submitting an application, interested parties are advised to arrange an initial conversation with our lead consultant, by emailing Matt.Atkinson@fea.co.uk, to discuss this exciting opportunity before the closing date.
Closing date for applications: 9am Thursday 11th August 2022
Interview date: To be confirmed.
For more information and a candidate pack, visit https://www.fea.co.uk/mkc-drit/