Senior Social Action and Activities Coordinator
RNN Group
Yorkshire - Rotherham / Worksop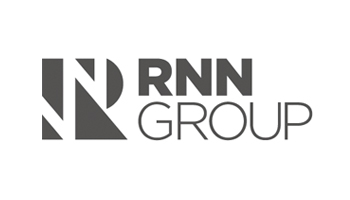 Senior Social Action and Activities Coordinator
Hours; Full time (37hrs per week, all year round)
Duration; Permanent
Salary; £27,128 per annum
Location; Multi-site, Rotherham and Worksop
About the Role
In this role, you will be responsible for coordinating the RNN Group's social action, health & wellbeing and student voice activities across multiple sites to extend learning beyond the purely academic.
Key responsibilities for this role will include;
Social Action

Collaborating with staff and students to lead the RNN Group "Good for ME: Good for FE" campaign;
Supporting the Learner Experience Manager to develop a cross-college calendar of Social Action events that reflects national, regional and local initiatives and supports learners to develop their skills and make a positive contribution to society;
Health and Wellbeing

Supporting the Learner Experience Manager to ensure learners know how to keep themselves physically healthy and maintain an active lifestyle by developing and co-ordinating the delivery of a wide range of sporting, physical activity and health promotion opportunities. Ensuring a wide range of activities which are accessible to all learners;
Supporting the Women's Football Development Officer to increase participation, opportunity and progression in women's football;
Student Voice Coordination

Administering and facilitating learner surveys, analysing and interpreting responses and following up with cross college teams to ensure best practice is shared and actions to address areas for development are swiftly taken;
Collaborating with Curriculum Managers to establish a course representative structure for each college which will facilitating focus groups and student forums ensuring learner feedback is acted upon swiftly.
This exciting opportunity involves coordinating and managing resources and delivering projects that enhance the learning experience and benefit the communities which the RNN Group serves.
You will…
You will have experience of working in a college setting, with learners aged 16 and above, and coordinating student voice activities. You will have experience of leading/managing others and working with and supporting a range of client groups.
You will be enthusiastic, highly motivated and organised and have a track record of developing partnerships within the community, delivering on social action projects and/or health and activity projects ensuring a positive impact on learners. 
Experience of sourcing funding opportunities to enhance the provision of social action and health and wellbeing activities is useful.
Being qualified to level 4 or above (or willingness to undertake) and have a level 2 in English and maths are essential.
Department Info
You will report to the Learner Experience Manager and you will line manage the Learner Events Coordinator, three Health and Activity Leads and the Women's Football Development Officer.  You will be part of the Learner Experience team who you will work closely with and will liaise with other stakeholders internal and external.
Our excellent benefits and rewards package:
Access to local government pension
Up to 44 days annual leave per year
Access to our gyms, restaurants and salons
Staff health & wellbeing and benefits schemes including in-house Occupational Health service
Full, part time and flexible working hours available in many roles
Remote working opportunities for some roles
Parking available at all of our sites
Fantastic career development opportunities including funding for teacher training, apprenticeships and various other industry recognised qualifications
What is the RNN Group?
RNN Group's main goal is to be an 'outstanding' education and training provider and this is at the heart of everything that we do. To help us achieve this we are looking to recruit highly motivated, innovative and dynamic individuals to join our existing teams. To be a part of the team at RNN Group we will expect you to be committed to our values too;
We are Inclusive,
We have Integrity,
We Deliver,
We are One Team.
We celebrate diversity and are proud to have been recognised as Investors in Diversity for our work on Equality, Diversity and Inclusion.  This means that you'd be working in a supportive environment that encourages, recognises and celebrates effort, achievement and cooperative attitudes. We welcome applications from everyone regardless of age, gender, ethnicity, sexuality, faith or disability. We are also proud to be part of the Disability Confidence Scheme.
We are committed to safeguarding and promoting the welfare of children, vulnerable adults and young people. All new employees will be required undertake a DBS check.
Closing date: Monday 31st January 2022 at 12:00 Noon – if you are shortlisted for this post you will be contacted within a week of the closing date.
If you require further information about this vacancy please contact the HR department on 01709 722750 or recruitment@rnngroup.ac.uk