CEO and Principal
Nottingham College
East Midlands - Nottingham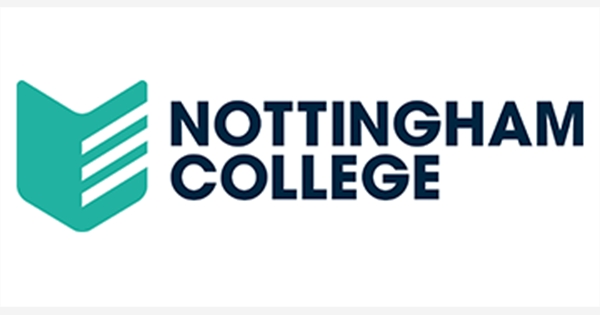 Lead the new executive leadership team of Nottingham College as CEO & Principal and enable our renewed focus on high-quality teaching and continued business transformation.
Nottingham College has undergone significant change and transformation over the past few years. The challenges that leaders and governors have faced through this period cannot be understated and there are a great many things that our college can be proud of having achieved. We have more secure finances, an incredible new campus – the City Hub, support from key stakeholders and allied institutions, and an emerging change in organisational focus and culture.
We are now ready to appoint our next CEO & Principal who will lead a newly established Executive Leadership Team who, together, are working at a significant pace to improve the quality of our educational offer, establish strategic relationships, further develop a culture of trust and transparency, and review the resources available to Nottingham College. We are working hard to address the areas which require improvement and put in place the necessary support and infrastructure to turn them around for the benefit of our students.
This is a crucial time to join the college, when impact, pace and accomplishment are key factors to the success of our next chapter.  As CEO & Principal you will need to be ready for this challenge, having already achieved great things within the sector – the rewards will be immense and defining to you, our students, staff, stakeholders and our city.
We believe that for our college to flourish, the person appointed as our next CEO & Principal will need to be a proven FE sector leader – well versed in the nuances of our sector; its policies, funding methodologies and curriculum specialisms.  Because of our scale and the strategic challenges faced by organisations of our size and nature, we require someone who has the competence and confidence to lead as the chief executive, bringing direct experience of having overseen substantial change and improvement. Being equally as comfortable with curriculum planning and development as you are with scrutinising organisational finances and performance, you will know from experience how to balance the need to invest (in people, resources and innovation) with cost control and financial sustainability.
Nottingham College is committed to demonstrating active pursuit of equity, diversity and inclusion for both students and our staff.  We have an active EDI group and require all candidates to demonstrate how, through their own personal and professional lives, they support and engage in activities that improve opportunities and access for all.  We believe that a key role of the successful candidate will be to bring strong leadership to the issue around equalities for all staff and students across all areas of the College.
Please click 'Apply Now' to be directed to the Peridot Partners website and to contact the advising consultants to discuss this role in more detail.