Deputy Principal Curriculum and Strategic Partnerships
FEA
East of England - Lowestoft and Great Yarmouth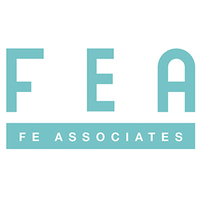 Deputy Principal Curriculum and Strategic Partnerships – East Coast College
£82,000 per annum + benefits
At East Coast College, our vision is to "Transform individuals and build communities through education" and now is an exciting time to be joining us in this exciting Senior Post Holder role. We are Ofsted 'Good' our financial health is 'Outstanding' and we have some amazing projects underway.
With a clear focus on a journey towards Ofsted 'Outstanding', our new Deputy Principal for Curriculum and Strategic Partnerships will provide us with the strategic insight and innovation to transform our offer and deliver on a number of high-profile projects, many of which have employers at the centre.
We have appointed FE Associates to support us with this crucial appointment. Prior to submitting an application, interested parties are encouraged to arrange an initial conversation with one of our FE Associates lead consultants, by emailing either Matt.Atkinson@fea.co.uk or Jo.Johnston@fea.co.uk, to discuss the role and schedule a first-stage interview via Teams to take place before the closing date.
For more information and a candidate pack visit: https://www.fea.co.uk/ecc-dpcsp/
Closing date:  Noon on Thursday 13 January 2022
Interview dates:  Wednesday 26 and Thursday 27 January 2022