Cleaners
RNN Group
Yorkshire - Rotherham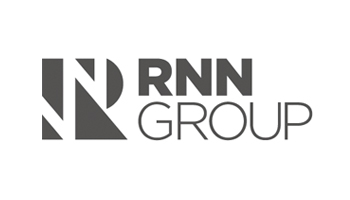 Cleaners
Various hours per week, North Notts College
Salary: National Minimum Wage
Are you ready to take your next step in your career?
Working as a member of the Estates team, the positions will be based at the North Notts College. The successful candidates will undertake general cleaning duties in the allocated areas of the college in order to provide a clean, welcoming safe environment for our learners and employees.
Hours would be:
30 hours x 2 cleaners (6 hours per day – Monday to Friday)
10 hours x 1 cleaner (2 hours per day, Monday to Friday)
22.5 hours x 1 cleaner to cover Maternity Leave
Duties will be to undertake a variety of general cleaning operations to ensure buildings are ready for use each day using appropriate cleaning products and equipment, safely and as directed, and in addition to informing the manager of any faults which could pose an issue for health and safety in order to ensure that these are reported and resolved. This will involve undertaking deep clean processes/sanitising duties as directed and using cleaning products/materials in accordance with training and instructions.
Employment will be through Rotherham Education Services.
Have you got what it takes to be successful?
You will need reasonable cleaning experience, ideally in an office environment and this will need to include using a range of cleaner equipment and substances. You must hold or be willing to work towards NVQ Level 1 in Cleaning (or similar), L2 English and Maths and First Aid at Work.
You'll be highly flexible and able to respond to quick changes in demands upon you including responding to urgent jobs and supporting colleagues across the Estates/Facilities team.
Why work for us?
20 days holiday plus 8 bank holidays
Efficiency closure days
NEST Pension Scheme
Access to RNN gyms, restaurants and salons
Competitive salaries
Fantastic career development opportunities
Striving for Excellence!
RNN Group's main goal is to be an 'outstanding' education and training provider and this is at the heart of everything that we do. To help us achieve this we are looking to recruit highly motivated, innovative and dynamic individuals to join our existing teams. To be a part of the team at RNN Group we will expect you to be committed to our values too;
We are Inclusive,
We have Integrity,
We Deliver,
We are One Team.
We celebrate diversity and are proud to have been recognised as Investors in Diversity for our work on Equality, Diversity and Inclusion.  We welcome applications from everyone regardless of age, gender, ethnicity, sexuality, faith or disability. We are also proud to be part of the Disability Confidence Scheme.
We are committed to safeguarding and promoting the welfare of children, vulnerable adults and young people. All new employees will be required undertake a DBS check.
Closing date: 6th December 2021 – if you are shortlisted for this post you will be contacted within a week of the closing date.
If you are viewing this advert on an external website to RNN Group you will need to visit our website to see the full JD/Person Spec, apply for the position and view our other fantastic opportunities within the RNN Group: https://www.rnngroup.co.uk/careers/vacancies/
If you require further information about this vacancy please contact the HR department on 01709 722750 or recruitment@rnngroup.ac.uk