Industry Engagement Specialists
Burnley College
North West - Burnley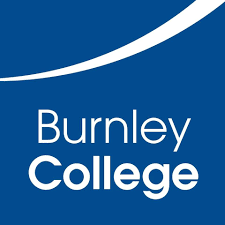 Industry Engagement Specialists
Would you like to utilise your skills and experience and become a part of the new Industry Engagement Specialists team at Burnley College?
Are you a skilled, motivated and passionate individual within your sector? 
Burnley College is a forward-thinking, commercially-minded, £100 million College in Lancashire, with award-winning curriculum in sectors including Advanced Manufacturing, Engineering, Health, Science, Business, Digital and Construction.
We are looking for Industry Engagement Specialists in these areas who share a passion and commitment for developing the skilled workforce of tomorrow and creating opportunities for talented people. Our strategy is to attract a new generation of talent to help businesses grow, innovate and compete. Burnley College will support and assist them in doing so.
We see this as an opportunity to harness the power of new technologies in industrial applications and capability to open up new avenues for local and regional businesses, helping to instil new technological developments into businesses and building on Lancashire's strengths within Advanced Manufacturing and Engineering, Health, Science, Business, Digital and Construction, helping to provide a vital boost to productivity and economic future.
Skills demand in Lancashire within these key sectors demonstrates the need to attract and retain skills to enable businesses to function effectively. To do this we need Industry Engagement Specialists to work with employers to ensure that curriculum meets the current and future needs of businesses by effectively communicating the relevant labour market needs and prioritising those of the growth pillars across Lancashire.
The Burnley College Industry Engagement Specialists team will inspire and motivate each other to perform at their best and reach their potential.
We live and breathe our key values; we are passionate about our people, our customers, our partners and our communities. We make a difference to thousands of customers each year. Quite simply, this isn't our job, it's our passion. We work together as one team, sharing ideas, best practice and supporting each other to be the best we can be. We work hard, we work smart and we have fun doing it. We recognise and celebrate excellence and each member of our team drives their specialisms forward.
If the above resonates with you and you have industry experience with expert technical knowledge and skills, we would love to hear from you.
To discuss the opportunities available in further detail and understand what you have to offer Burnley College and our businesses as a member of the new Industry Engagement Specialists team, please contact Neil Burrows on 07392 311739. We look forward to hearing from you.
Download the application form and give a brief overview of your existing experience to show how you meet the criteria for this post. The closing date for this post is 12 noon, Tuesday 4 January 2022.