Lecturer – Carpentry
North Hertfordshire College
East of England - Stevenage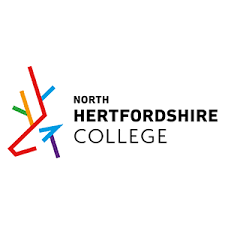 Salary: £25k – £36k Plus Pension And Performance-Related Pay
Location: Stevenage And Working Across Group Sites
We are looking for an outstanding lecturer who is motivated and committed to the success of their students. If you can bring carpentry to life in a way that engages, inspires and leads to high achievement and positive progression, then you will be successful here at NHC.
JOB PURPOSE
The NHC Construction Campus is located in the heart of the SG1 regeneration programme, the site offers a wide range of full time and part time construction courses that meet industry need. As an approved CITB CSCS Test Centre we work with major contractors and a range of other stakeholders to deliver training solutions that meet local need and employer workforce planning demands. Our Construction Hub will help transform the region's economy by providing the construction industry with the skills they need now and in the future.
As part of the established carpentry team, you will develop and deliver dynamic learning programmes that respond to up to date industry practice and meet the needs of learners using a diverse range of teaching and learning strategies. You will plan and deliver carpentry theory and practical sessions in a group setting to learners of varying abilities.
Benefits
Salary £25,000 – £36,000
Pension Scheme NEST/TPS/LGPS
Participation in the Group's performance related pay scheme.
Role and Responsibilities
Deliver consistently good or better theory, practical and coaching sessions with a carpentry focus, incorporating an effective range of learning methods that enable outstanding learning outcomes for students.
Support students in research activities and provide relevant advice to help them achieve the required outcomes for their independent learning.
Support students to develop longer term goals that promote appropriate destination outcomes linked to either employment or future study.
Support students to reflect on and evaluate their progress, negotiating personalised short-term targets and tracking and reviewing progress against these.
Assist students with the transition into College, including the application, admissions, enrolment, and entry guidance processes and then with their chosen progression route, including the preparation of references.
Develop a positive working relationship with students, particularly in respect of their conduct and behaviour.
Liaise with curriculum colleagues and other support services to monitor and review individual student attendance, progress, and achievement, identifying possible barriers to effective learning and ensuring appropriate intervention to help them overcome these barriers.
Support students to participate in work experience whilst negotiating an appropriate placement with internal colleagues.
Develop and maintain an up to date knowledge of College course provisions and avenues of future progression.
Deliver enrichment and enhancement activities, including accompanying students on external visits and residential trips.
Support the promotion of courses and the recruitment and enrolment of students
Ensure effective assessment of students to help to ensure that learning meets individual needs.
Maintain a safe learning environment by supporting students in understanding how to keep themselves, and others, safe and notifying management of any risks.
Promote the fundamental British values of democracy; the rule of law; individual liberty; the mutual respect and tolerance of those with different faiths and beliefs.
Utilise a wide range of teaching and learning tools to create and plan interesting and engaging learning opportunities.
Deliver outstanding learning, using creative learning strategies that will inspire and engage students to reach their full potential.
Provide students with academic and pastoral support to help them achieve their goal.
Mark and assess students' work, providing feedback that supports students to improve.
Take responsibility for the progress and achievement of all students on your course.
Champion our Maths and English strategy and embed the development of these in your teaching.
Lead a programme or course, maintaining high standards of behaviour and performance, and providing high quality experiences to raise students' aspirations.
Liaise with student support functions, external agencies, and parents to help ensure that students make good or better progress.
Use and analyse programme data to support effective course management.
Deliver IAG to support students' decision-making and high rates of progression.
PERSON SPECIFICATION
Teacher or lecturer with demonstrable experience of delivering outstanding teaching and learning or relevant industry experience.
Ability to inspire and engage students to achieve their full potential and a passion for teaching and learning.
Awareness of Health and Safety in practical trade areas
Awareness of employer expectations in practical trade areas
Awareness of coaching, mentoring, and teaching methods.
Recent experience of managing behaviour
The capacity to question, challenge, analyse and contextualise student performance to ensure success.
The experience to know when and how to make interventions to ensure student progress is successful and sustainable.
Experience of raising student's aspirations and ambition through coaching and target setting.
Experience of working with both young people and adults within different environments.
Experience of creating and delivering effective learning strategies.
Excellent organisation, time management, team working and prioritisation skills.
Highly effective communication and presentation skills, both written and verbal.
A degree or equivalent qualification.
A relevant teaching qualification or working towards it.
Level 2 Literacy and Numeracy and experience of using IT applications.
This job description is intended as a general guide to the duties attached to the post and is not an inflexible specification. It may, therefore, be altered from time to time to reflect the changing need of the service, always in consultation with the post holder.
who we are
North Hertfordshire College (NHC) is a further education college with over 10,000 learners across a wide range of areas of learning.
Everything we do at NHC is about helping students achieve what they want to be in life. That means helping them to develop both the knowledge and skills they need to progress in their chosen occupational area and the employability skills that we know employers require of young people when they enter the world of work.
NHC is part of the Hart Learning Group which also includes Hart L&D, a progressive learning and development business that helps business clients of all sizes to engage with emerging talent, and the Hart Schools Trust – a burgeoning multi-academy trust which sponsors a small number of schools in our local community.
We are currently working towards an ambitious five-year strategy. We want NHC to be Outstanding by 2023. To realise our strategy, we need the best people around. We're building an amazing team, all of whom share our passion, pace, and commitment to helping our students achieve what they want to be in life.
OUR MISSION 
We believe passionately in the power of education to enrich lives, raise aspirations, and create prosperity for individuals, businesses, and the communities we work in.
By 2023, we want to be known as an exceptional place to study, where we provide students with an inspiring curriculum that develops the skills, knowledge, and behaviours they need to be successful in their lives and future careers.
We will help provide a skilled workforce that powers the regional economy and meets the current and future needs of employers.
We will be a valued and visible part of our community, making a positive contribution and working with a diverse range of community organisations to improve the lives of residents.
OUR VALUES
RESPECT: We value the contribution that each member of our community makes. We ensure that we are an inclusive, welcoming, and open organisation that encourages and values different thinking and perspectives.
AMBITION: We have high expectations about what we, our colleagues and our learners can achieve. We are a true learning organisation that is eager to continue to improve and develop.
PROFESSIONALISM: We conduct ourselves in a professional way. We commit to developing our knowledge, skills, and experience to better do our jobs.
INSPIRATION: We motivate and instil a sense of belief in ourselves, our colleagues, and our learners. We have a strong 'can do' ethos and believe that enjoying what we do is important.
INTEGRITY: We act in an open and honest way. We see trust as central to the way that we work, we do what we say we will do.
COMMUNITY: We are committed to building a community where everyone has a voice, feels supported and can thrive. We are committed to being an active and responsible part of our local and wider communities.
EXCELLENCE: We strive for excellence in everything we do. We encourage and challenge ourselves and each other to do the very best for our learners, colleagues, and community.