Online Leadership Performance Coach – National Professional Qualifications (NPQ) Leadership Route
Best Practice Network
Remote - Remote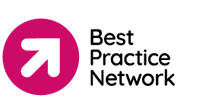 Job title
Online Leadership Performance Coach – NPQ Leadership Route
Reports to
Lead Facilitator- Online Learning
Salary
Fees equate to approximately £12,000 per cohort, and there will be 2 cohorts starting per year.

You will need to commit to working with a minimum of 16 participants per cohort which includes 4 delivery cycles. There will be 2 hours work minimum per participant per cycle (8 hours in total per participant) plus 10 hours coaching per participant required.

A total of 18 hours per participant required, equating to 288 hours per cohort, and approximately £315 per day worked. Much of the work required is likely to fall in term time.

Location
Remote
Main Purpose of Job
Working online with a group of participants on our Leadership programmes to-

· support and monitor progress throughout an 18-month development programme

· respond to participant practice task activities and learning reflection activity across three online courses

· provide guidance and qualification enrichment activity signposting to participants

· Undertake ten hours leadership performance coaching for each participant across the 18-month programme (Made up of six hours one-to-one and four hours group coaching)

Cohorts start in Autumn and Spring terms.
The reformed National Professional Qualifications (NPQs) are a suite of DfE accredited qualifications for school leaders, designed to transform the support and development offer for teachers and school leaders throughout their career.
The qualifications are based on brand new NPQ Frameworks which draw from the very latest evidence and research and complete the golden thread, running from initial teacher training through to school leadership. The three leadership route qualification frameworks focus on Senior Leadership (leading across a school), Headship (Leading whole school) and Executive Leadership (Leading across several schools). These qualifications are relevant to leaders who have, or are aspiring to have, responsibilities for leading a framework qualification area.
This role supports, guides and challenges Participants as they access online learning via our virtual learning environment (VLE) Canvas. Through Canvas, participants can engage with learning communities of peers and access multimedia content. They can also access research and expert school-led practice aligned to the curriculum content for the qualification.
Main Duties
Support each participant within the learning set to identify specific goals to support programme study direction and its alignment to increased leadership practice expertise
For each course, provide challenge and feedback to three practice activities and one learning reflection
Ensure participant completion of the online evaluation of each online course
Act as the primary point of contact for participants within the learning set
Direct participants to online learning groups, and where relevant, phase specific networks
Undertake ten hours leadership performance coaching for each participant across the 18-month programme
Provide quality coach practice focused dialogue, linked to Formative Assessment Tasks that challenge participants, their performance and development of learning and practice expertise
With each participant support effective dialogue and reflection of their learning progress captured in the Leadership Development Record (LDR)
Take part in the quality review of online practice against identified standards and attend information briefings
Maintain lines of communication with the Online Lead Facilitator and provide feedback to inform ongoing programme development
Undertake recommended professional training and development activity, as required.
Service Outcomes
90% participant engagement compliance in the elements determined by Best Practice Network
90%+ average (agree/strongly agree) evaluations of online delivery
80% participant and workforce completion rate of programme evaluations
95% retention of teachers who commence NPQ remain engaged until the end of the programmes
80% participants rate their training as good or above (DfE survey)
Demonstrate high quality facilitator practice that meet OLP role standards
Qualifications/Skills/Knowledge/Qualities
The success of Best Practice Network rests on a shared set of values which determine its strategic direction.  It is crucial that the successful candidate shares our values of student-centredness, equality of opportunity and parity of esteem for staff and participants.
At Best Practice Network/ OLP we are:
Passionate and excited about learning
Inclusive and supportive
Responsive to participant, employer and community needs
Always aspiring to the highest standards
Professional and enterprising
Innovative and creative
Friendly and welcoming
The following criteria are used to shortlist and recruit applicants.  Please show evidence of how you meet these criteria in your application.
| | |
| --- | --- |
| Essential Criteria | How Measured |
| Hold a relevant qualification | Application |
| Capacity to support at least 16 participants per cohort | Application |
| Willingness to complete a foundation online training course | Training |
| Hold a relevant degree | Application |
| Experience of working in schools at a deputy head (NPQSL), headteacher (NPQH) or executive leader NPQEL) or similar roles | Application |
| Understands current education landscape and challenge | Application |
| Able to develop strong professional relationships with adult learners | Application/ Training |
| Have strong IT skills and be willing to work within virtual learning environments | Application/ Training |
| Can motivate adult learners to engage and complete required programme elements on time | Application/ Training |
| Have high levels of motivation and the ability to use own initiative | Training |
| Desirable Criteria | How Measured |
| Hold a recognised higher level accredited Coaching qualification | Application |
| Experience of using Canvas virtual learning environment | Application |