Head of Estates
FEA
East Midlands - Northampton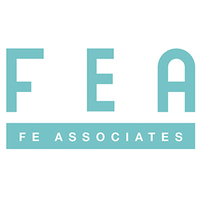 Head of Estates – Northampton College
Salary: up to £50k per annum (depending on experience, skills and qualifications)
As the leading provider of further education and training in the South East Midlands, we have high expectations and aspirations for our students.  We are proud of what we can offer to our students to enable them to learn and train in state-of-the-art facilities and we are committed to ensuring our estates and facilities offer positive and purposeful learning environments.
We are now seeking a new Head of Estates to lead a range of core services and to leverage their expertise in this field to ensure we continue to offer excellent service levels that enable the entire college community to thrive.
We have appointed FE Associates to support us with this appointment. Interested parties are advised to contact Amanda.Hart@fea.co.uk for an initial discussion in advance of the closing date and prior to submitting an application.
For more information and a candidate pack visit https://www.fea.co.uk/nc-hoe/
Closing date: Noon on Wednesday 10 November 2021
Interviews to be held on: Thursday 18 November 2021